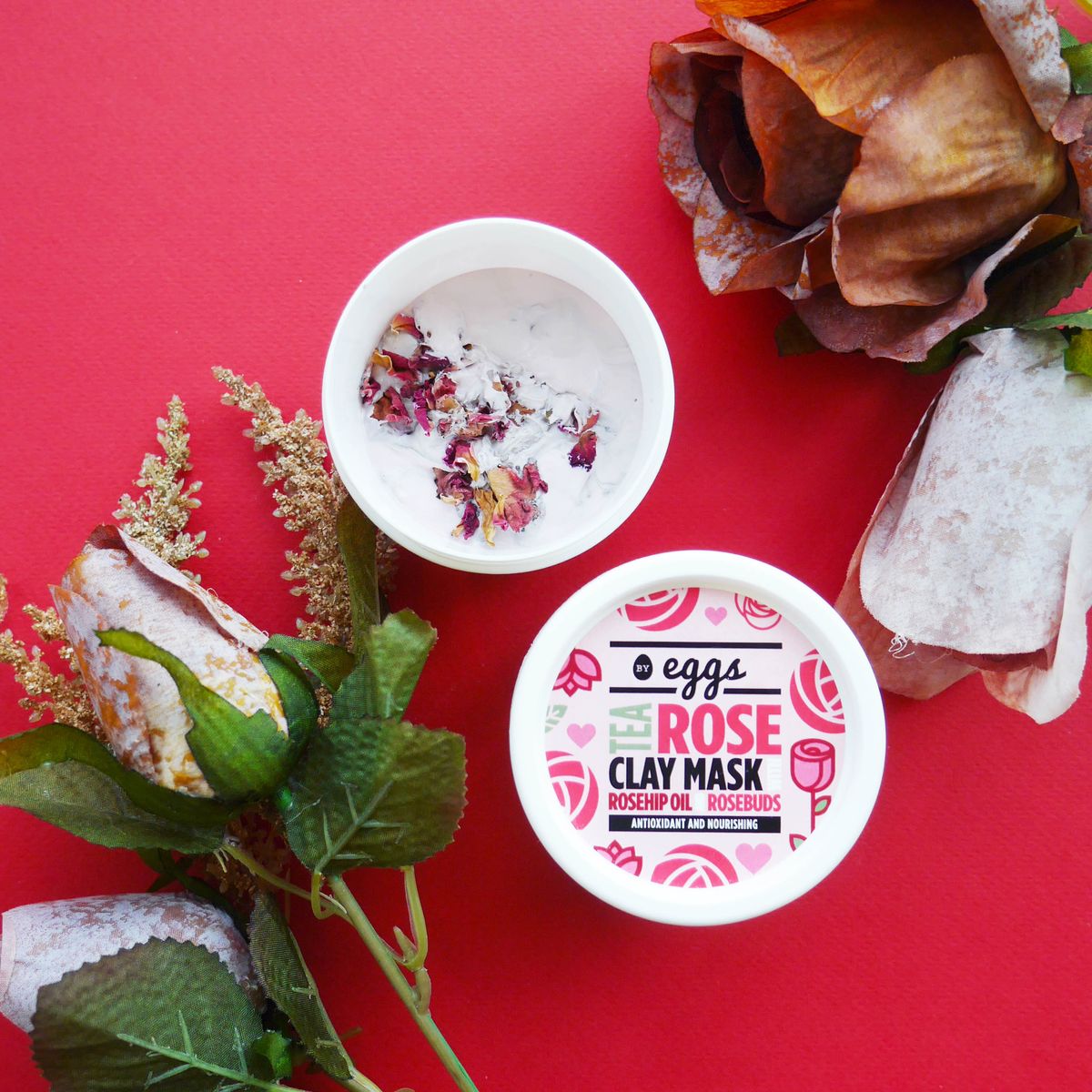 We have just launched a limited edition Tea Rose Antioxidant Clay Mask, in theme with roses for Valentines this year!
Our formulation revolved around roses, a great source of antioxidants to nourish your skin. We used rosehip oil in our clay mask to help fade scars, reduce fine lines, repair damaged skin and also hydrate dry skin. Rosehip oil is a natural source of Vitamin A and essential fatty acids to help give your skin a healthy boost!
As a finishing touch, we included natural rosebud petals in our clay mask to provide gentle exfoliation while rinsing off. The perfect 2-in-1 mask and scrub - By Eggs!