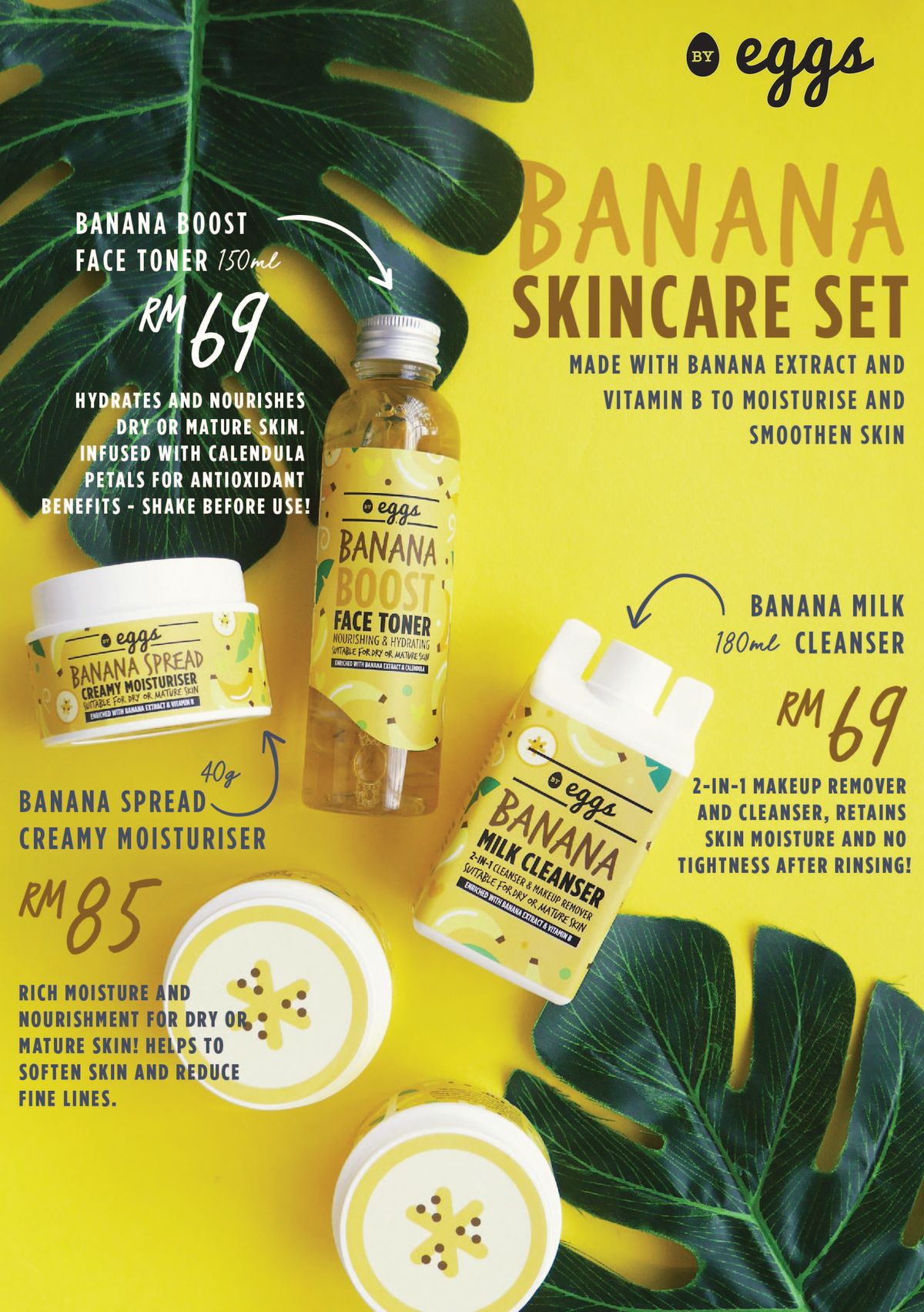 Do you have dry to normal skin? Occasionally get flaky, rough patches and looking for extra moisture and nourishment?
Our banana skincare set has a 3 step routine to help tackle these skin concerns! Formulated with banana extract and calendula flowers - these two ingredients are natural antioxidants which help give moisture and reduce fine lines in your skin, leading to softer and smoother skin.
We also enrich the products with a dose of Vitamin B - another skin moisturising ingredient. So now you can cleanse, tone and moisturise with our banana skincare goodness!