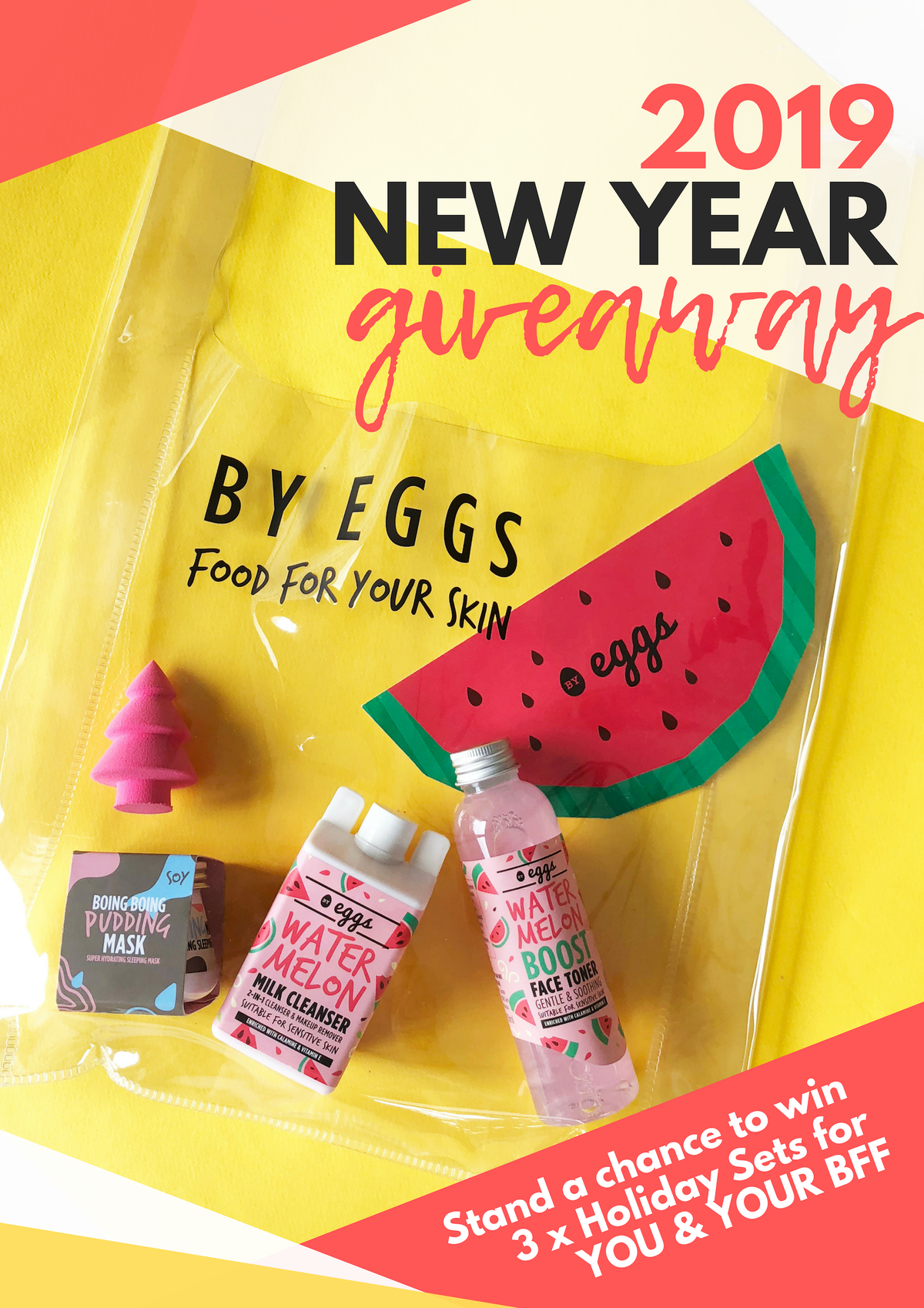 For New Year's 2019 we had a holiday themed giveaway to thank all of your for wonderful 2018. :)
We had 2 types of holiday sets (Banana and Watermelon) which featured our latest pudding sleeping mask and other products in a special edition honest grocery bag. We also included a Christmas themed makeup blender as part of the set!
Exciting times ahead!