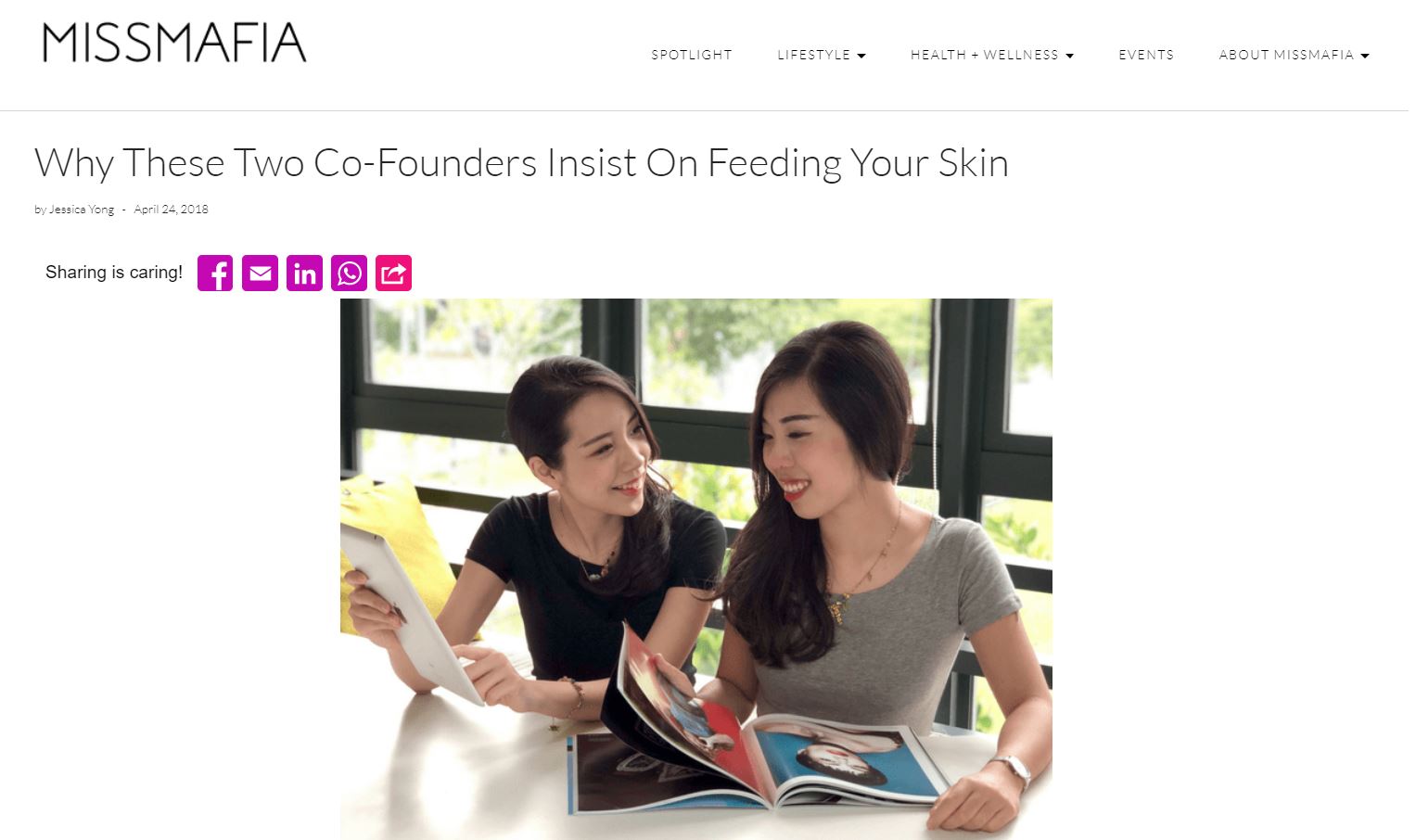 MissMafia speaks to our co-founders to find out what's up with and what's next for By Eggs!
Read the full article here: http://missmafia.co/2018/04/24/spotlight-by-eggs/
Snippets of the interview below -
Meet Michelle and Quinnie of By Eggs. Two young entrepreneurs with infectious energies and a true passion for food-inspired skincare products. At first glance, By Eggs' line of clay masks look like little tubs of ice-cream. They even smell good enough that you may be tempted to take a little nibble, but they're in fact 2-in-1 clay masks and facial scrubs. We sit down with these two founders to find out what's up and what's next.
What inspired you to start your business?
Michelle: We both met as neighbours when we were 9, and I guess we always had the interest to create our own products. As children we would pluck flowers from our neighbourhood and make our own "fragrances". We did our A-Levels together and that was when we upgraded from being friends to business partners.
Quinnie: Yes, we wanted to earn some extra pocket money, as we did spend a fair bit more during college as compared to high school! We thought of developing and selling personal care products as my family was in the business of private label skincare manufacturing. This provided the closest access for us to create products of our own. And that's how the idea of By Eggs began!
What steps did you take to get things going in the beginning?
Both: We didn't have much plans, just two girls armed with some pocket money and crazy ideas. Back then, we drove around KL searching for packaging suppliers with addresses we Googled. We headed to London together after, to pursue our degrees at the London School of Economics, and we continued to develop our ideas for By Eggs while abroad.
What is your biggest challenge?
Both: Keeping the creativity going. We go by the motto of "never compromise creativity for convenience" when it comes to our branding and product concepts. So, we are always pushing our brain cells for more ideas that best suit our direction.
What kind of stories do you love hearing from customers?
Quinnie: The best stories are that our products really help them with their skin troubles! We've had customers with sensitive or acne prone skin who give us feedback that our products have helped with giving them softer and smoother skin.
Michelle: Yes, we love it when our product usage helps give confidence to our customers! Be good to your skin because you'll be wearing it every day.
What are the plans for the future of the business?
Both: Our mission is to continue driving value for our customers by developing a full range of skincare products catered to local skin concerns. We will stay true to our foodie concepts in terms of ingredients, product concepts and also packaging! In the not too distant future, we are looking to expand our offering across South East Asia.