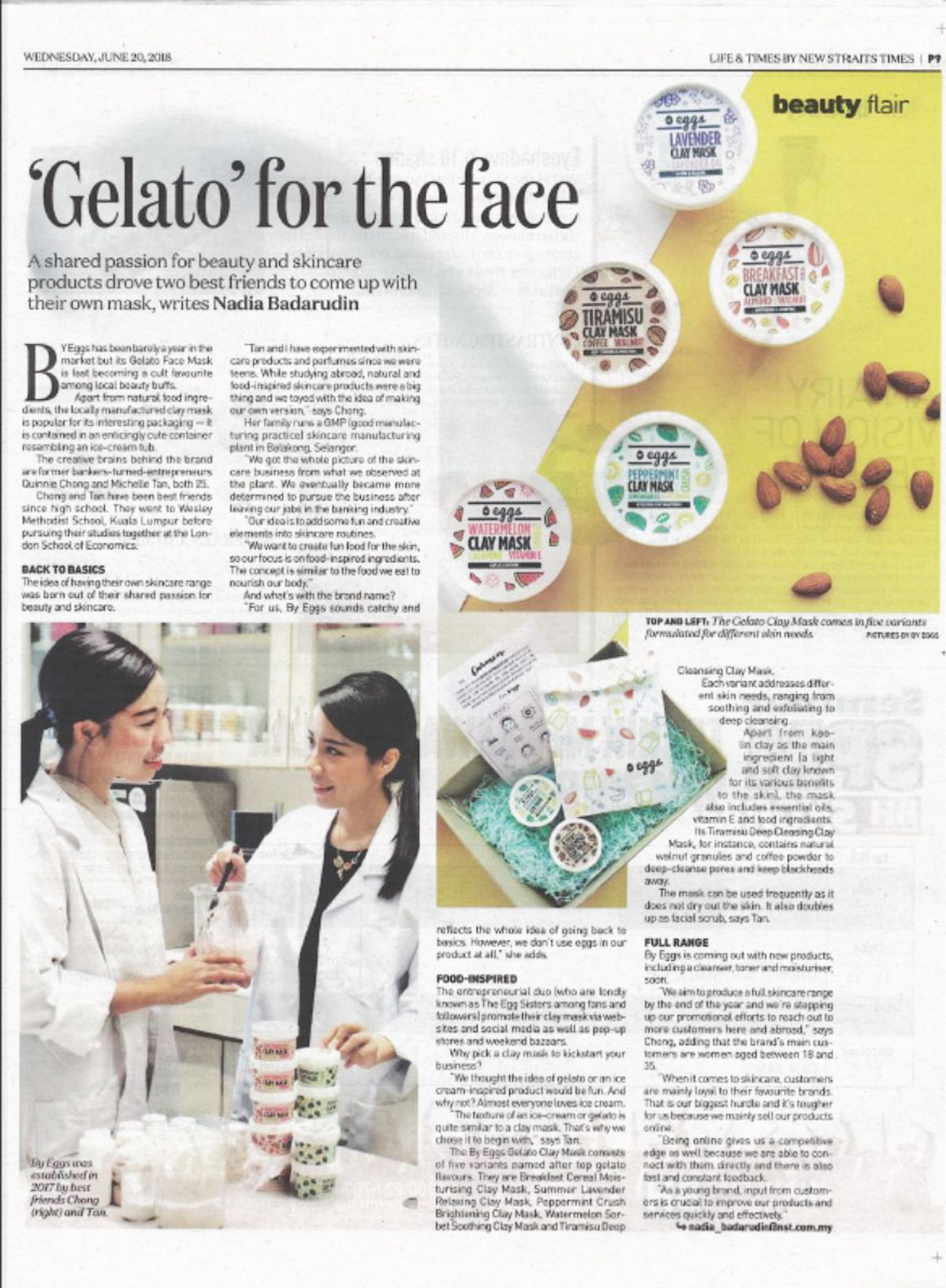 We were featured on the New Straits Times on 20 June 2018!
The article was aptly named 'Gelato for the Face' - we couldn't agree more.
We spoke about the concept and ideas behind By Eggs as a food-inspired skincare brand and the new products we will be launching very soon!
Big thanks to Nadia from NST for the feature. Stay tuned.